Installation and Use of EasyCAP Capture Adapter
Easycap USB 2.0 Video TV DVD VHS Audio Capture Adapter
Digitization with Video to USB device.
Properties and operating principles, tests, usage tips, tricks.
Guide for installation and settings on computers with XP, Win7, Vista.
Device types: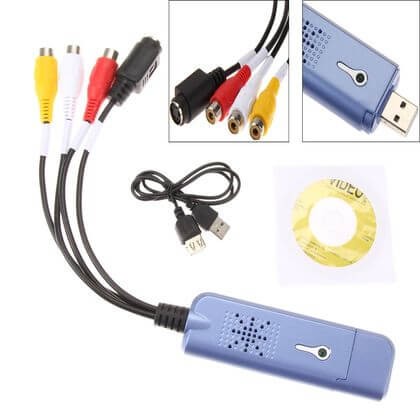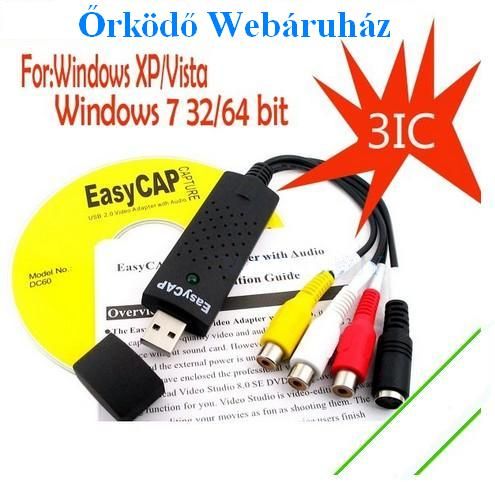 EasyCAP Capture Adapter dc60 -- ----------- EasyCAP DC60 3IC for
for Win 98, Win2000, XP -------------------------------XP,Vista, Win7 32-64bit
USB 2.0 Video Capture Adapter
Software on CD-ROM
Device structure and connection:
Connect EasyCAP device to a Mini DV, Hi8 camera or a video recorder through an RCA or S-Video cable.
The following step is to remove cap from device and connect it to the USB port of your desktop or laptop.

The next step, after connection is complete, is the installation of EasyCAP drivers and Studio Software.